Description
This Plugin generates QR codes for the Current Page URL, Custom Link, Custom Text, Google Map Location, Wifi Access, WhatsApp Access,vCard, email, number, and many more
You can design QR codes as you wish, its dot style, eye Irish style, or eye pupil style, it is possible to design a lot, below we have designed a few, and you can do more if you want
Quick QR Code Is Packed With Awesome Features
1

 QR for Current Page URL
 A perfect URL QR to showcase your powerful site link in various styles using Logo, Dot Color, and Background image or color. you will find powerful styling options to make them stand out quite easily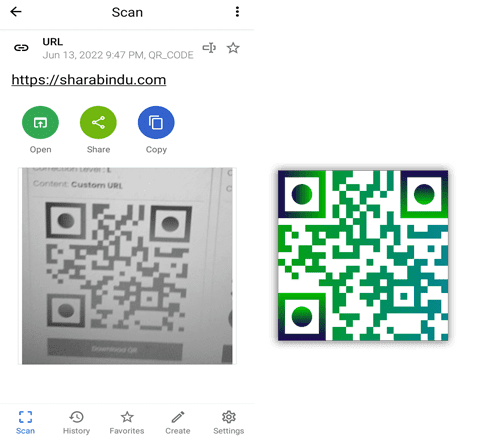 2

 Custom Text, Number, Link
Create beautiful information on the text, phone numbers, and custom links using this powerful QR and make them dynamic using built-in features
Incredibly powerful QR to showcase your site or location. Google, a nice combination of longitude, latitude and image. You can create a wrap i-candy design using the built-in positioning and offset features.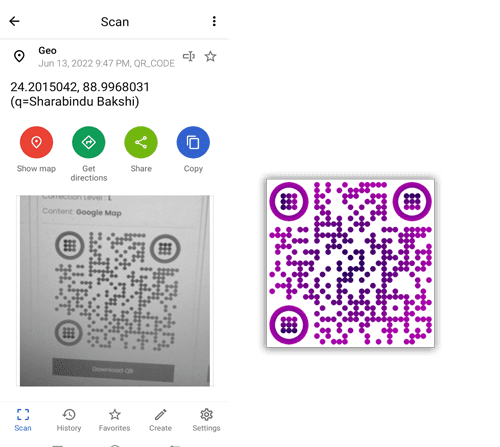 Connect WiFi and share access together using WiFi QR. Separate them using the built-in offset and positioning features.
WhatsApp Chat QR is a necessary building QR for accessing user chats, messages and other progressive information. It comes with incredible customizing options to suit your needs.
Generating vCard QR Code in 2 ways
vCard Meta Box: This is a powerful System for creating a bulk vCard QR code. It works on post type. See the link for how to create a vCard by Metbox
Elementor:  If the site using Elementor, the user can create bulk vCard QR with plugin built-in QRC addon
Users can easily print the Bulk QR code from the plugin settings page. Users can use filters by category. This will create a printout as a PDF
8

Plugin Update Notification
We update the Plugin regularly, Where new features are added day by day, and get instant plugin update notifications
Methods Of Display QR Code
QR codes are automatically displayed after the content, and according to the post type with the meta box support
Post,
Page,
Product,
Custom post .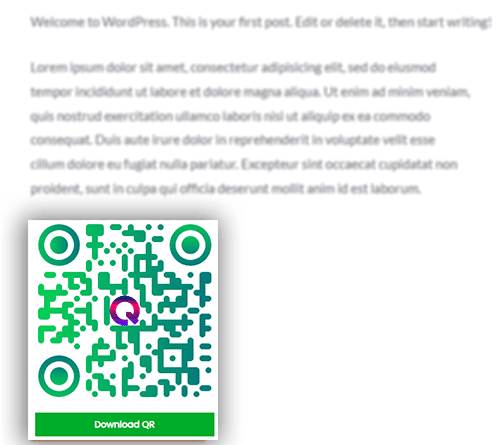 2

 Display QR By Shortcode
Each shortcode has an attribute, so you can create multiple QR codes from elements with the attributes. QR codes can be generated for the following options
Current Page URL
Text, Custom Link, Number
WIFI Access
Whatsapp Chat
Google Maps
3

 Elementor Addon​ Support
 For Elementor users can use QR Code Composer easily with the "QRC Composer" addon. and generate QR codes for Current Page URL, Custom Link, Custom Text, Google Map Location, Wifi Access, WhatsApp Access,vCard, email, and number.
What we are offering for this package
1 Site | 1 Year Update
✓ Gradient Color QR code
✓ Gradient Conner Color

✓

Automatically Generate QR code

✓

Custom Link Or Text

✓ QR for Phone number & email

✓

QR for WhatsApp Chat

✓ QR code for WIFI Access
✓ QR code for Google Map Location
✓ Shortcode Supported

✓

Metabox Support,

✓ vCard Support
✓ Elementor Addon Supported
✓ Logo Supported
✓ 1 Site License for 1 year

✓

Download Limit 10 times

✓

Get Plugin Updates for 1 year

✓

1 Year Support

✓ Support Response 24 hr