If you don't want to take our word for it, check out what our customers are saying about us
Biofix
We are very happy for having choose Sharabindu Services. I asked for having support in order to personalize something (i.e. tag more for every single post), and the support has been very effective and speedy. Many thanks.
Only
The support here has been amazing. There are always multiple moderators replying within 24 hours offering their help. I simply follow the forum thread that I create and get notifications when someone has posted in my topic.

VILLA
Just a big thanks to Sharabindu and Its Team for solving the issue I was having with captions on my gallery photos. They hung in there and eventually did solve the issue. Really appreciate the excellent service.
SCRNA
we've been using Sharabindu Services for some time now. Every time I have had a question or issue, they are here to help, often going way above and beyond what might be expected.
TELAR
Simply what you expect when you buy a product: it works well, it is what they say it is and you get what you need! Great customer service! Kind and quick. Thanks!
BRODG
Thank you Sharabindu. I have no experience (and interest) in theming. I discover your website 1 year ago and now I use only your premium themes for the different websites I'm working on. Your themes are great and your support is really helpful.
FRAMER
Our Agency is newbie to WordPress and setting up Our site, especially that it does take a learning curve on my part to become fluent in WordPress and its theme! The support we had was top-notch and very quick. Wow!! we would recommend Sharabindu!
AGELEN
We will highly recommend Sharabindu. Beyond the technical aspects of the plugin, we also really appreciated the level of support and service provided by Sharabindu. They were always available to answer any questions or concerns we had and provided clear and concise instructions on how to use the plugin.
SPARAS
What I really appreciate about Sharabindu's plugin is the level of customization and flexibility it provides. I was able to create custom QR codes for my website and easily embed them in my content. The plugin also comes with a range of different settings and options, allowing me to tailor the QR codes to my specific needs.
DIPLO
"I recently started using Sharabindu's WordPress plugin for QR code and I must say, it's been a game-changer for my website. The plugin is incredibly easy to install and use, and has added a whole new level of functionality to my site. I'm really impressed by the quality of the plugin and how seamlessly it integrates with my website. Thank you, Sharabindu, for your excellent work!"
ELECTRA
"I recently came across the "Product Barcode generator Pro" plugin for WordPress and it has been an absolute game-changer for my online store. The plugin is incredibly user-friendly and easy to install, and has made generating barcodes for my products a breeze. I highly recommend the "Product Barcode generator" plugin for WordPress to any online store owner looking
INGAME
They were able to quickly diagnose and troubleshoot the issues I was experiencing with my WordPress site, and provided clear and concise instructions on how to resolve them. Throughout the entire process, the team kept me informed and updated on the status of my support ticket, and even followed up with me after the issue had been resolved to ensure that everything was working properly.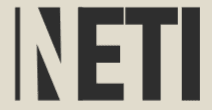 NET
I'm a new client and was very frustrated when I could not upload the theme dummy content on site. I provided access to my site to the support team and fell asleep. When I woke up, everything worked! That's magic! Thank you very much!
WEBCHAT
Being a WordPress developer, I know how it is to use plugins for every feature like Social Sharing Buttons, Reviews, Related Posts, Widgets, Optin Forms. Sharabindu has become a one stop solution for all these features built inside a single theme.
INET
Since I use the service of Sharabindu the changes are really remarkable, of course I recommended, very easy to translate themes.
Novel Design (South Africa)
Thank you! Prompt response from the developer to fix my issue. Excellent plugin and recommended!
flavio (Brazil)
A fine professional! The project was done correctly and on time. He is also a very polite person!
Soccer X Company (Australia)
Excellent, would highly recommend. Very Professional
Jackson (Vietnam)
Excellent communication and did just what I needed. Would hire again. Thanks!
mounimer amich (Morocco)
good seller,I provided access to my site to the support team and fell asleep. When I woke up, everything worked!