Current Version: 4.0.0 (23 March,2023) changelog
A Complete Mini Cart plugin WooCommerce
Shipping calculator inside the mini cart
Notification for each Product cart
Apply coupon from mini cart
Facility to add cart icon to menu
Add custom image on coupon
What Woo Header Mini Cart can do for you?
This Plugin will add cart icons to your ecommerce site's menu options. You can also add cart icons to any of the site's preferred locations via shortcodes. There is a minicart in the clickable sidebar
Woo Minicart Is Packed With Awesome Features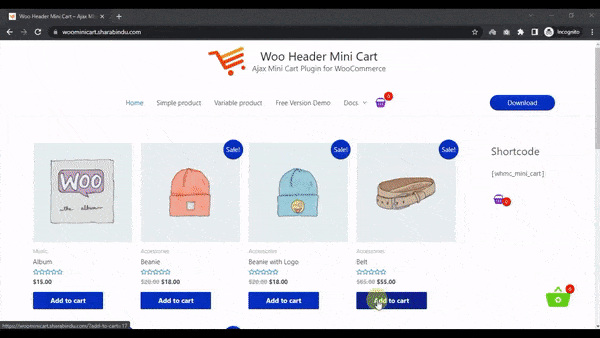 The user wants to implement best practices to make the cart process as smooth as possible for this customer. for that, we include this animated notification. after carting the product, an eye-catching animated notification will inform the customer that the product has been added to the cart. this will multiply the customer's user experience
Shipping is a necessary part of every eCommerce transaction. Store owners need to ensure that they are properly measuring the costs of delivering products to customers. Customers can easily calculate shipping costs with location through Mini Cart
Users can easily communicate all their coupon information to customers, using custom images for each coupon.
Customers will easily find information related to coupons, which will help increase your site's brand value and sales volume.
4

The Quantity Increment Button
There's no doubt that having an excellent mini cart is valuable to your customers and important for optimizing conversion rates. It will make the consumer shopping process smoother. Increase/decrease buttons have been placed to edit the amount of shopping cart items. These buttons are used to change the number of cart items before checkout
if you sell products online, your customers are probably all over the map. you can easily notify customers about sales tax. this plugin will clearly tell us how much sales tax will be included in his total cart
After applying the coupon, you will be informed immediately how much discount you will get. it is really a very nice method that will act as a new craze for the customer to purchase the product
7

Cart Icon to menu items
You've shopped on an eCommerce website and surely seen a small menu cart icon located on the website's menu. you can accomplish this. It will give your website users the ability to see a cart icon in the menu areas of your website. There are a couple of ways to do this. But we are giving you the best and easiest way to add a cart icon to the menu.
You will add a menu item without any hassle and coding, just add it to the menu in the WordPress menu section. Plain and simple
8

Single Product Page Ajax Add To Cart
Ajax is not used to add to cart single product pages of woocommerce, this plugin allows ajax cart features for both simple and variable products on a single product page. this means that when customers click the "add to cart" button, the item will be carted without a page refresh
9

3 ways to display the cart icon
There are 3 ways to display cart icons on WooComemrce based website
Add to the menu item
Automicayy display by footer position
Shortcode
We have provided this shortcode so that you can easily display the cart icon anywhere. As a result, you don't have to commit to anything, everything will be in your hands. You can customize the mini cart as you wish
11

Plugin Update Notification
We update the Plugin regularly, Where new features are added day by day, and get instant plugin update notifications
One Click Installation

This plugin is very easy to use and easy to install. With just one click,

Support & Updates for One Year

All of our products are available with one year of premium support and updates. With Infinite Plan and Plus Plan, you will get support and updates on your website for life

24x7 Premium Technical Support

If you do not have experience with the technical aspects of your website, our support staff will lend you a hand. We are here 24 hours a day, 365 days a year, to help sort any issues you might face.

Secured & Optimized Code

We work extra hard to make sure our plugins are solid and unhackable. We optimize the code to make it very light and search engine friendly.

7 Days Money Back Policy

If you have trouble working the plugin, we will be happy to refund you in full within 7 days of purchase.
| Features | Free Version | Premium Version |
| --- | --- | --- |
| The mini cart open automatically after a product is carted | Yes | Yes |
| Footer Cart Button | Yes | Yes |
| Clickable Sidebar mini Cart | Yes | Yes |
| Remove footer cart icon based on Pages | Yes | Yes |
| Color & Position Settings for footer Cart icon | Yes | Yes |
| Animated Notification After A Product Is Carted | No | Yes |
| Shipping Calculator | No | Yes |
| Apply Coupon Facility | No | Yes |
| Tax Display | No | Yes |
| Discount Display | No | Yes |
| Cart Icon To Menu Items | No | Yes |
| Single Product Page Ajax Add To Cart | No | Yes |
| The Quantity Increment Button | No | Yes |
| Shortcode facility [whmc_mini_cart] | No | Yes |
| Super Control panel for changing Style | No | Yes |
| 5 style Cart Design | No | Yes |
| Hide Cart Button from Sidebar Panel | No | Yes |
Why do we recommend taking a plus plan for a single site?
Only invest once and get lifelong benefits
There will always be updates on plugin security
It will always be compatible with the WordPress version
Get lifetime plugin updates & customer support,
No hassle of buying year after year
Frequently Asked Questions (FAQ)
All modern and up-to-date browsers are supported, including, but not limited to
Download the Mini Cart plugin completely free and start building the functionality store today.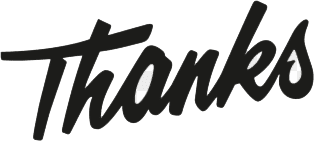 to our 63,000+ users that trust us